For order and purchase contact CB Studio and we will design Your lamp according to Your color for cord and sealskin type wishes.
Phone / +45 2290 8826
Mail / charlottebodilhermansen@gmail.com
Color of cord /
Black
Brown
Burgundy
Dark Blue
Dark Grey
Grey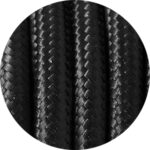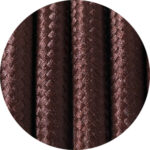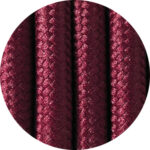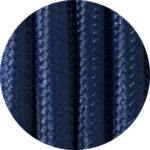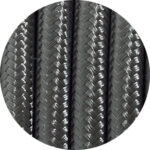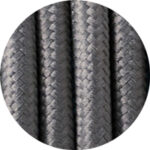 DESCRIPTION
METAL CORE
All Seal Bell lamps have a metal core crafted by our metal case craftsman and are sandblasted for a harmonious light shine.
SEALSKIN UPHOLSTERY
Each lamp has its own unique pattern reflecting the specific sealskin used, supplied by Great Greenland, from whom we select only the finest quality skins. The skin is meticulously processed, sewn and mounted on each lamp by hand according to each specific order at the CB Studio workshop.
SUSTAINABLE SEALSKIN
The harp seal is also called the Greenlandic seal or silk seal: its skin is glossy and soft, and shines like silk. The harp seal is characterized by its natural grey colour and sporadic spots scattered over the skin. (Harbor and Harp skin are very similar in the patterns and quality) Some sealskins have many spots, some have few. The ring seal is the seal most commonly associated with Greenland: its skin is light grey, with prominent markings in various shades of grey, in some cases almost black. Sealskin is produced from both longhaired and shorthaired ring seals: the longhaired skin has a more furry appearance, while the shorthaired skin is smoother.
MATERIALS AND PARTS
The cord on the lamps is of Italian quality, produced by our local lighting supplier in Copenhagen and made from 100% viscous. The fabric cord is available in six different colour choices, cord length at the lamps are 300 cm. Every lamp comes with a sustainable high-quality E27, 3,5 W +90 RA LED bulb and an two-pin continental plug; LK flat plug 230V (volts) and 50Hz (cycles) AC.
TECHNICAL DETAILS
Supply / 250V
Mounting type / Suspension
Environment / Indoor
Ingress protection (IP) /
PACKAGING
The lamps are carefully packaged with sustainable packaging materials and customer instructions before leaving CB Studio.
MAINTENANCE
The sealskin on the lamp can be kept smooth and glossy with occasional light steaming using a steam iron set to temperature two, held at a thirty centimetre distance from the lampshade. Sealskin will acquire a patina over time: like leather, the natural colour gradually changes its shade. A quality tanned Nordic sealskin from Great Greenland can last a lifetime.